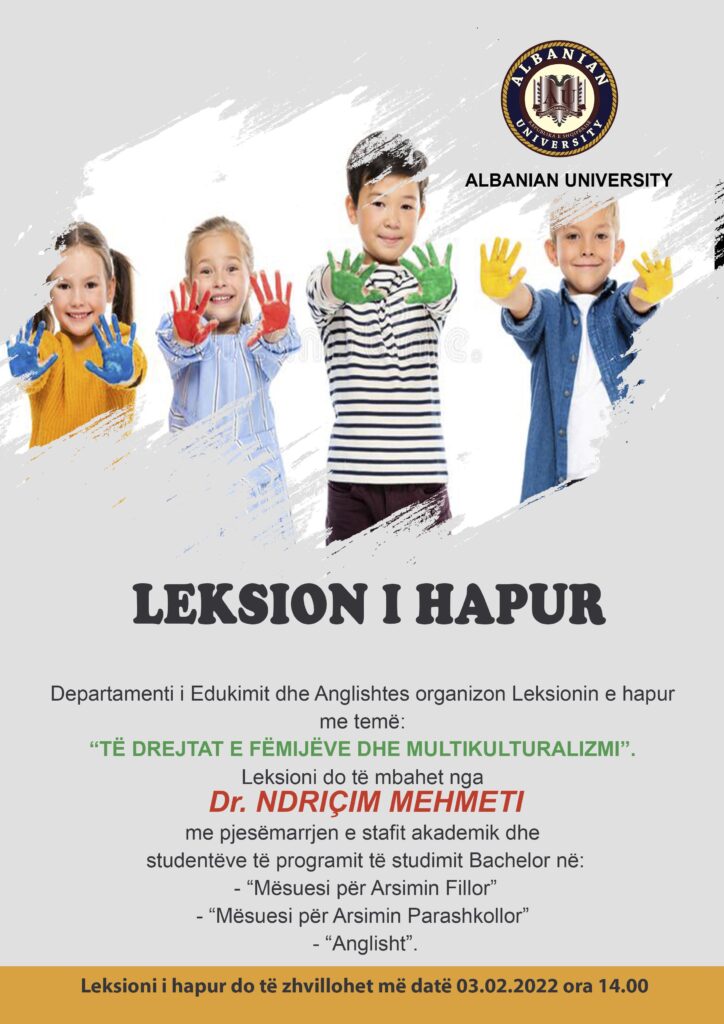 The open lecture on "Children rights and multiculturalism" held by expert in the field of education Dr.Ndriçim Mehmeti, lecturer in "Albanian University" attracted the interest of students of the Department of Education and English, who see their future in the field of education under the slogan "Education through the spirit of tolerance is a healthy basis for an open society".
At the beginning of the open lecture, Dr.Mehmeti presented the national legal framework and international conventions in which Albania adheres, who regulate children rights in pre-university system, respecting language, ethnic origin, race, religion and any other element representing cultural diversity in society.
The examples offered as cases that had a national and international influence in enrichment of this legal corpus aimed to inspired students to prepare tomorrow children capable of being "citizens of the world".