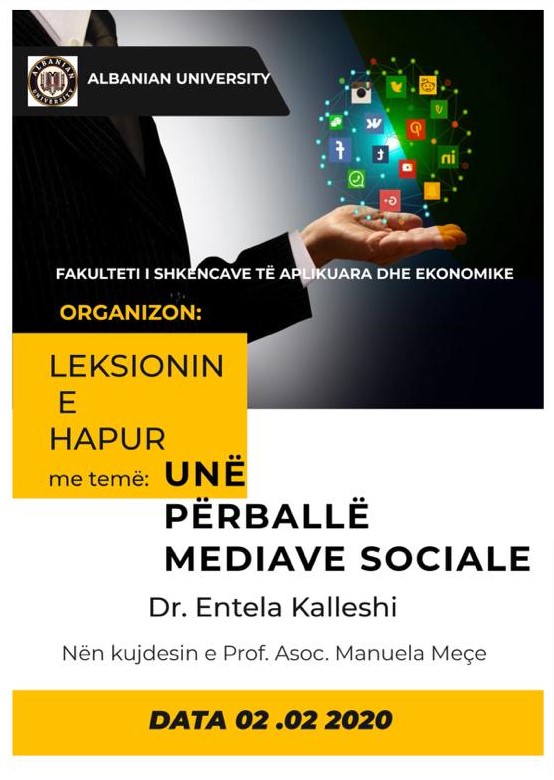 In a very original way, she invited students into a challenge, where with concrete examples they were supposed to imagine themselves today as young and tomorrow as professionals.
For Dr.Kalleshi, the relation between self and social media, as one of the key instruments of communication with audience today, is a determining factor in the challenge of efficient use of social networks.
This lecture sparkled discussions in the auditory mainly regarding ethical dilemmas about use of image in social media to boost influence among public audience, which often brings about material benefits.