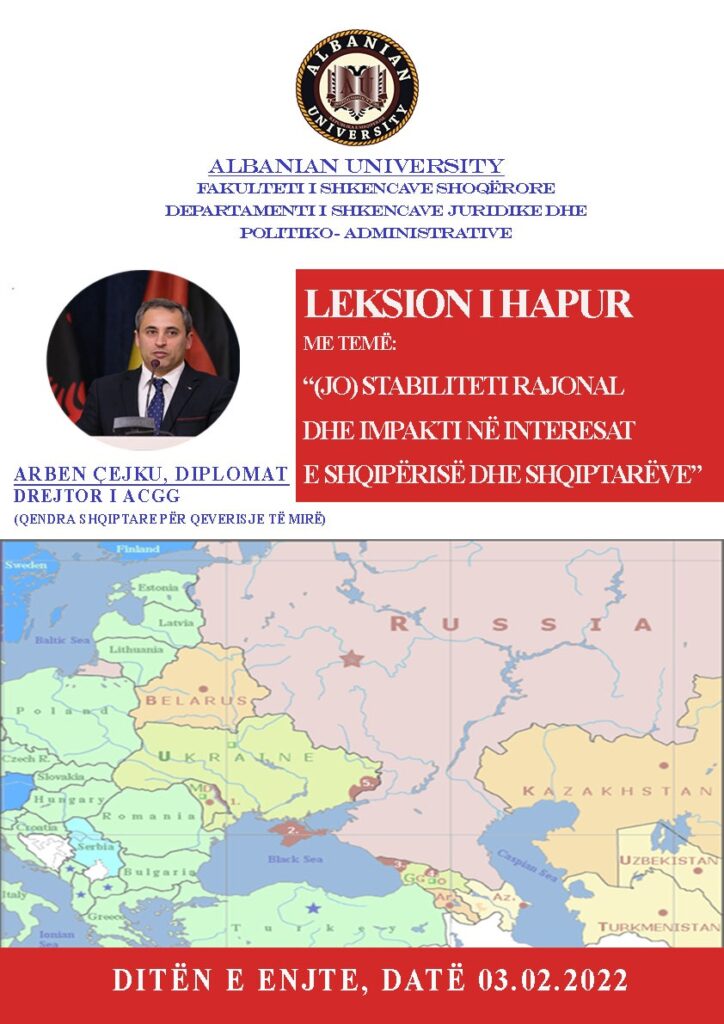 "Fragile stability in the region and impact on interests of Albania and Albanians", is the topic analysed by Mr. Çejku that will help enrich scientific knowledge obtained by lecturers and even confront expertise, facts and empirical approach", Dean of Faculty of Social Sciences Prof.Dr. Kaliopi Naska said.
At the beginning, Mr. Çejku explained to students a geo-strategic definition of the concept of "region".
Later on, with a rhetoric question: " Why (Not) stability? ", he briefed students on indicators of regional stability and instability and explained to them what could be the strong points of our national interest, including Albania, Kosovo, Montenegro and Northern Macedonia memberships in NATO and EU, comprehensive regional cooperations, investment for a more open regional dialogue.
Maximal interest of students showed that todays youth generation are interested and focused on regional stability and strengthening of position of Albania and Albanians in the region. Mr. Çejku donated to library of "Albanian University" copies of his latest work in the field of international relations: "Sovereignty vs. Integrity".