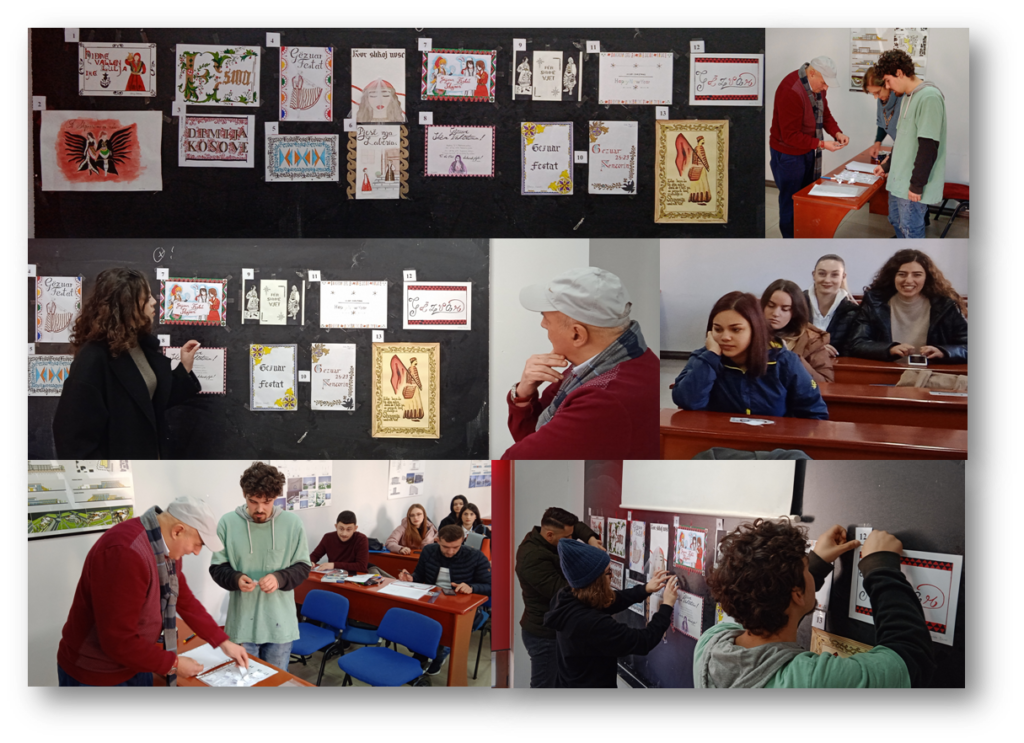 Presentation and selection of the best works inspired and based on elements of our cultural tradition prepared by students of Department of Art and Design continues in the framework of STITCH project – Safeguarding and Teaching Intangible Textile Cultural Heritage, a cooperation of Department of Art and Design with the Office for Students Coordination and Support.
Diversity of authentic elements styled with subtlety with shows at best the originality of works, but at the same time makes difficult the job for choosing the winner by the committee headed by Professor Andi Papastefani.
The best works, considered with transparency even from participants in this competition shall be subject also of an evaluation from international experts in this field.
The competition continues ….