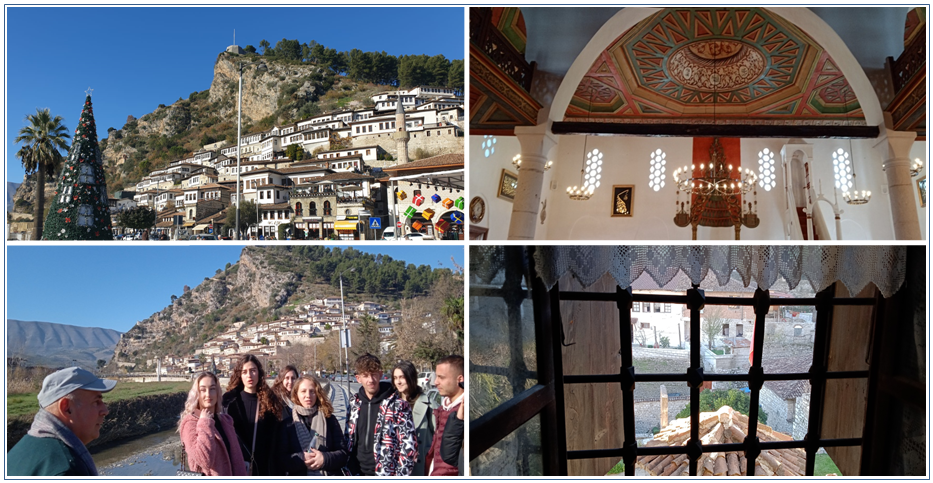 The refinement of tradition
A visit to the National Ethnographic Museum of Berat was added to the numerous activities of the students of the Department of Art Design during these end-of-year holidays. Detailed explanations of the weaving and craftsmanship of the structure, sewing of traditional costumes, decorations, shown with so much passion and love by the curator of this Museum, Gladiola Caka, attracted the attention of the students. The richness and variety of ceremonial civilian clothes, as well as those of everyday life of women or men used in the city of Berat and in the province of Myzeqe 100 – 200 years ago, have been closely appreciated by the students who have had the opportunity to be part of this activity supported by the STITCH Project and the Albanian University.
The director of the Museum, the artist Agron Polovina, briefly recounted the great effort of this museum in the collection and conservation of these rare objects, as well as the promotion of the culture of Berat, which every year is enriched with new elements from the same old inhabitants of this City of "one on one windows".
During this visit the students were accompanied by the archaeologist Dritan Çoku, who as a guide to the roots of this Museum City revealed one by one the "secrets" of the two dominant cultures, Eastern and Western; objects of worship built side by side, as a testimony to the tradition of religious harmony in our country.
Berat, as a city on the UNESCO World Heritage List, always surprises you with the wonderful discoveries it brings every time you visit it. Let these illustrative photos be your greeting cards for a healthy, auspicious and successful New Year!