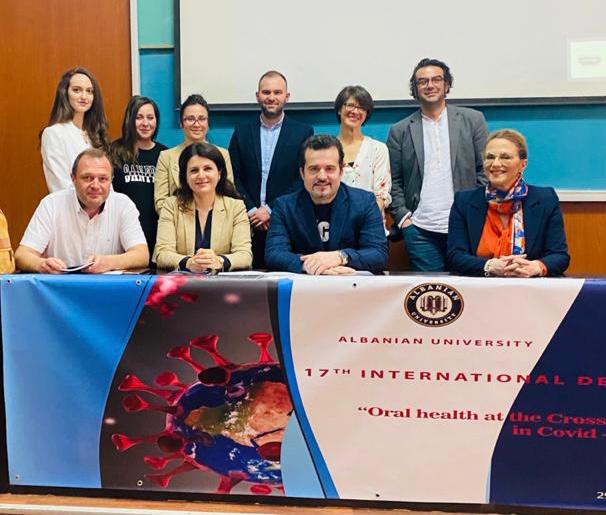 The accredited conference with 12 credits, on the topic: "Oral Health- at The Crossroad- New Challenges in Covid-19 Era" recognized the interest of the most prominent researchers in the field of Dentistry as Prof.Dr. Pavlo Kongo, Prof. Dr. Ramazan Isufi, Head of OMF Surgery Department, Dr. Erda Qorri, Dean of FMS at AU, Prof. Marco Esposito Lecturer at the School of Oral Specialties at AU, Dr. Emanuela Gondolfo Orthodontist, Dr. Ilma Robo, lecturer at AU, whose scientific studies are an extraordinary contribution in determining the ways to face other challenges, based on in-depth research on how Covid-19 was faced.
The conference welcomed for two days, 35 presentations – in-depth scientific contributions and discussions of participants who showed interest in being part of it.
Albanian and foreign doctors brought innovations in dental treatments to improve oral health, as well as discussions about the difficulties of this profession in the time of Covid-19.