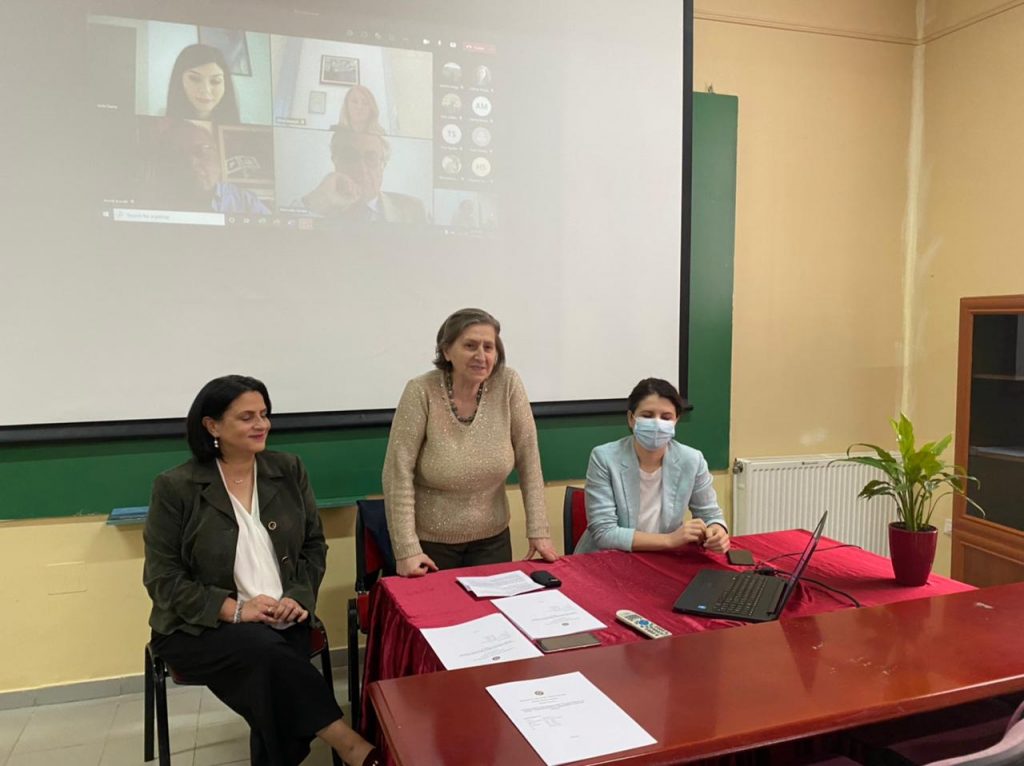 This conference follows the well-known tradition that the Department of Pharmacy has been organizing for years. It is organized in cooperation with the Order of Pharmacists of Albania, the University of Pisa and the University of Naples Federico II.
In the greeting speech at this conference, the Rector of Albanian University Prof. Dr. Kaliopi Naska focused on the contribution that "the academic staff of Albanian University, in particular that of the Faculty of Medical Sciences, is giving through International Scientific Conferences in cooperation with prestigious Italian universities, in integrating the Albanian academic opinion in the scientific debate on coping with Covid- 19 based on in-depth and serious studies, from treatment protocols to vaccine efficacy. "
The conference was also greeted by the Vice-Rector of Scientific Research at the Albanian University Emeritus. Prof. Dr. Anesti Kondili, Vice-Rector of teaching Prof. Assoc. Aida Dama, Dean of the Faculty of Medical Sciences Dr. Erda Qorri and the Head of the Pharmacy Department Dr. Kleva Shpati.
The presentations in the conference were scientific studies on the effectiveness of different medicines, different vaccines, as well as the role of the pharmacist in coping with the pandemic and were presented by Italian personalities such as Prof. Antonello Santini and Prof. Alma Martelli and Albanian ones like Prof. Aurel Nuro, Dr. Delina Xhafaj, Dr. Nevila Heta, Dr. Florian Rustemi, Dr. Sonila Vito, et al.