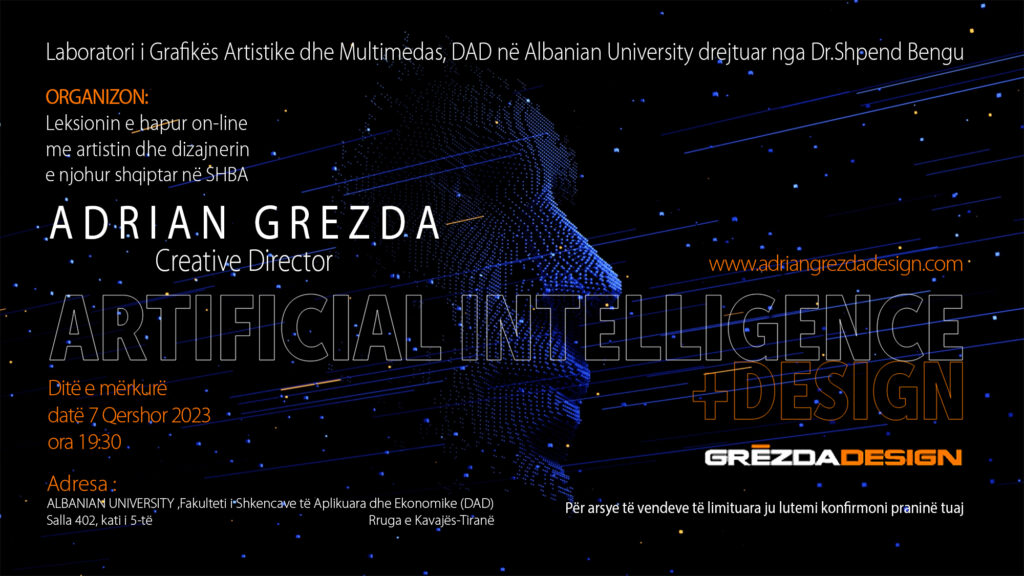 The Laboratory of Artistic Graphics and Multimedia, DAD at the "Albanian University" directed by Dr. Shpend Bengu, organizes the open online lecture "Artificial Intelligence + Design" with the well-known Albanian artist and designer in the SA, Adrian Grezda, Creative Director, a Creative Director with a 25 + years experience in the design industry. A seasoned UX/UI designer with experience creating some of the very first websites, for brands like Canon, Toshiba, Dow Jones, Verizon, Benjamin Moore, and many more.
Wednesday, June 7, 2023, 7:30 p.m.
Address: ALBANIAN UNIVERSITY, Faculty of Applied and Economic Sciences (DAD), Hall 402, 5th floor, Rruga e Kavajës-Tirana.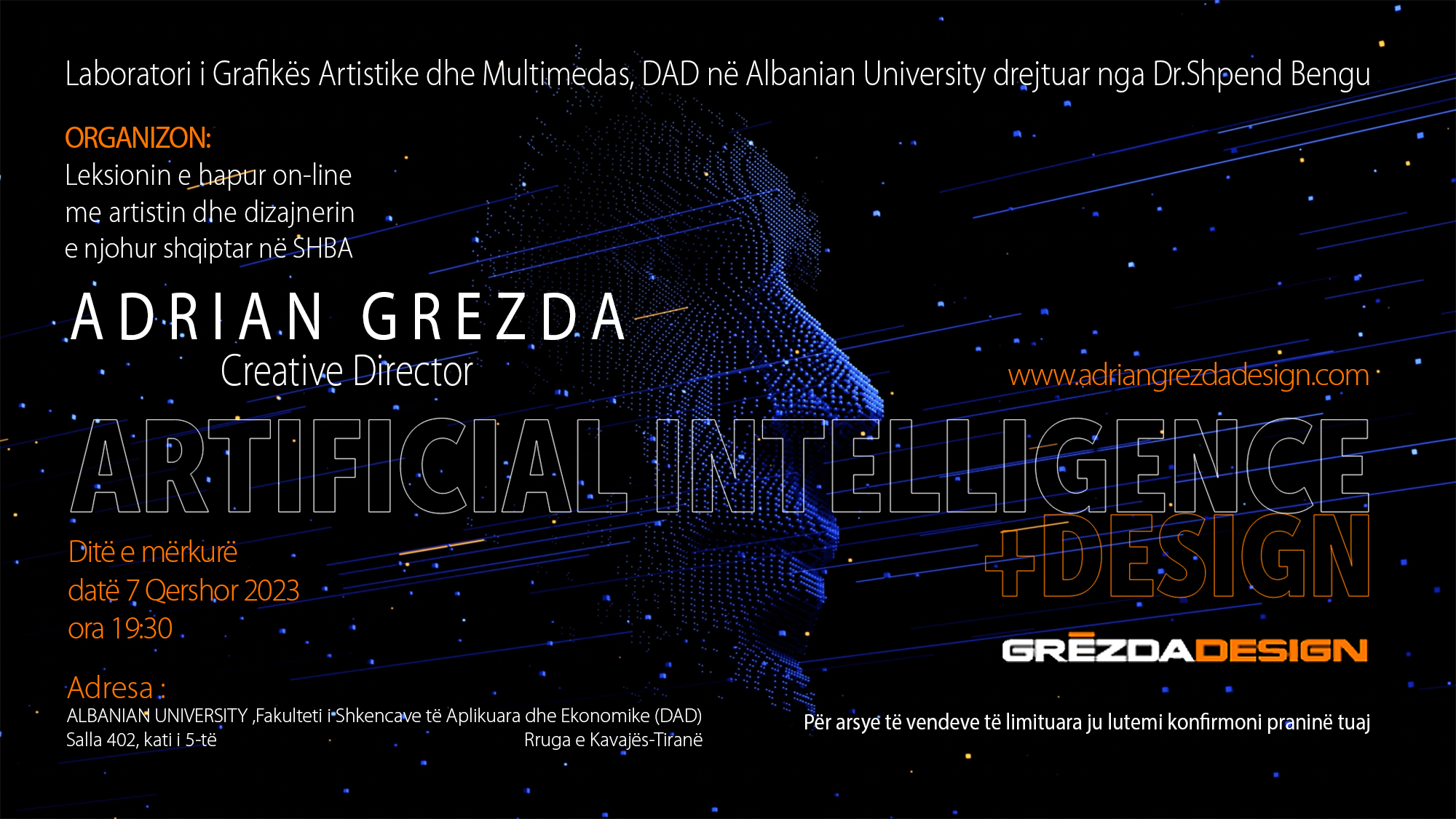 #AlbanianUniversity
#ArtDesign
#ShpendBengu
# AdrianGrezda