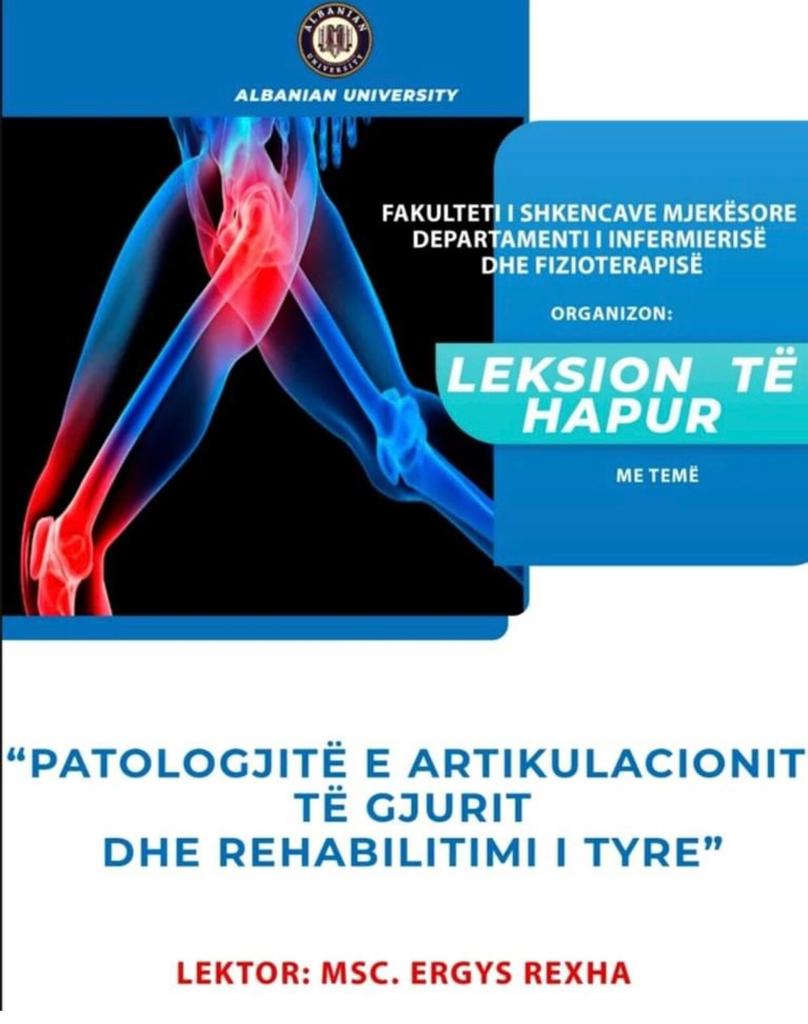 Lecturer of Department of Nursing Msc. Ergys Rexha held an open lecture with students of Bachelor and Master of Manual Therapy study programs, part of the branch of Physiotherapy in the "Albanian University", making use of the opportunities offered by ICT.
With the help of a video about rehabilitation process of a recovered sportsman, he briefed students on the treatment of knee pathologies and the time of his rehabilitation.
Students expressed a real interest about all stages of the recovery process.