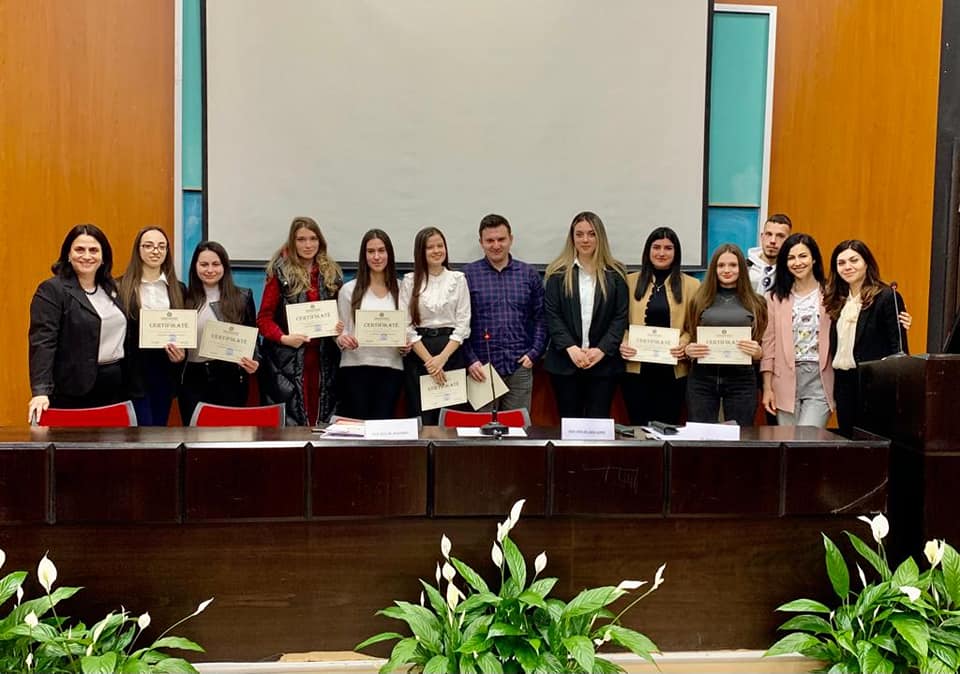 In the framework of a well-established tradition in the Faculty of Medical Sciences of "Albanian University", students of the study program of Pharmacy presented their works, mentored also by their lecturers, in the student conference on "Scientific Research in the View of Students".
Attending the conference were also two lecturers from "Jyväskylä University" in Finland, Leena Mattilla and Elina Laurila, experts in the field of Chemistry and Natural Sciences. In the framework of an Erasmus Plus program, Albanian University cooperates with Jyväskylä University regarding exchange of theoretical views, as well as for the best practical experiences in the field of scientific research.
Deputy Rector of "Albanian University" Prof.Asoc. Aida Dama appreciated the long tradition of such organizations as a good opportunity to lead students toward critical thinking and promotion of students-professors cooperation. With a special greeting for two Finish lecturers, Deputy Rector Assoc. Prof. Aida Dama underlined that AU is engaged in extending cooperation agreements in the future with most prestigious foreign universities. Dean of Faculty of Medical Sciences, Assoc. Prof. Erda Qorri and Head of Department of Pharmacy, Dr. Kleva Shpati expressed most heartfelt congratulations to students participating in the conference. With a big number of participants, who were equipped with a certificate of attendance, this conference marked an important step regarding scientific research process for all students.