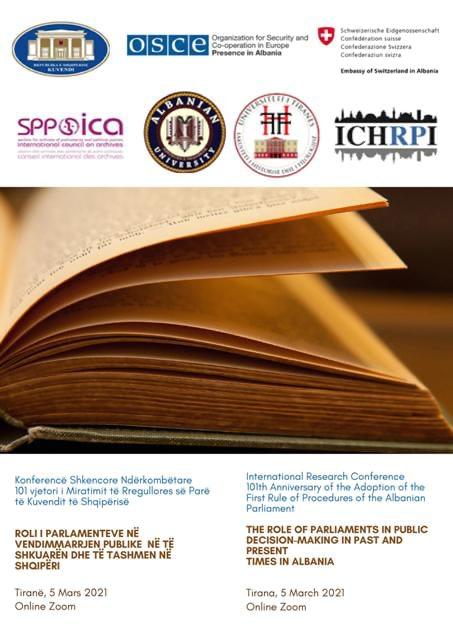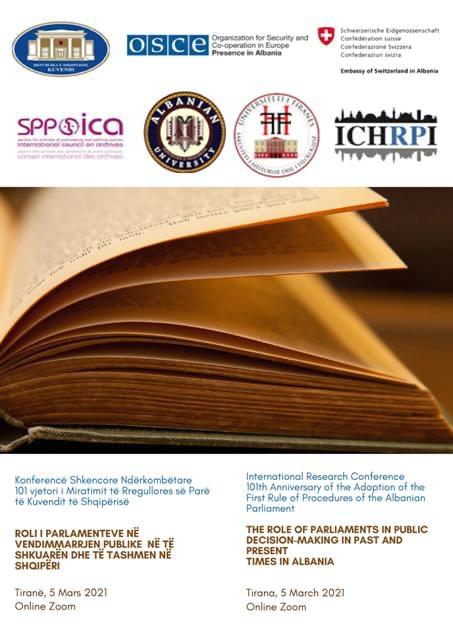 Albanian University and the University of Tirana were the two university partners in organizing the International Scientific Conference, on the occasion of the 101st anniversary
of the Approval of the First Regulation of the Assembly of Albania, together with the Assembly of Albania, OSCE, SPPOICA, ICHRPI.
The main topic of the Conference was: "The role of parliament in public decision-making, in the past and the present in Albania".
In her intervention, the Rector of Albanian University, Prof.Dr. Kaliopi Naska presented a historical overview of the regulations of the Albanian Parliament on the 101st anniversary of the first regulation, research conducted together with students of the Albanian University.
A result of this study is also the Exhibition, which is scheduled to open in the first session of the New Legislature, September 2021, as well as the publication of the catalog dedicated to the regulation.
The conference was attended by Albanian, Italian, and Austrian parliamentary personalities, Albanian academic personalities, a good part of whom are researchers and lecturers at the Albanian University.