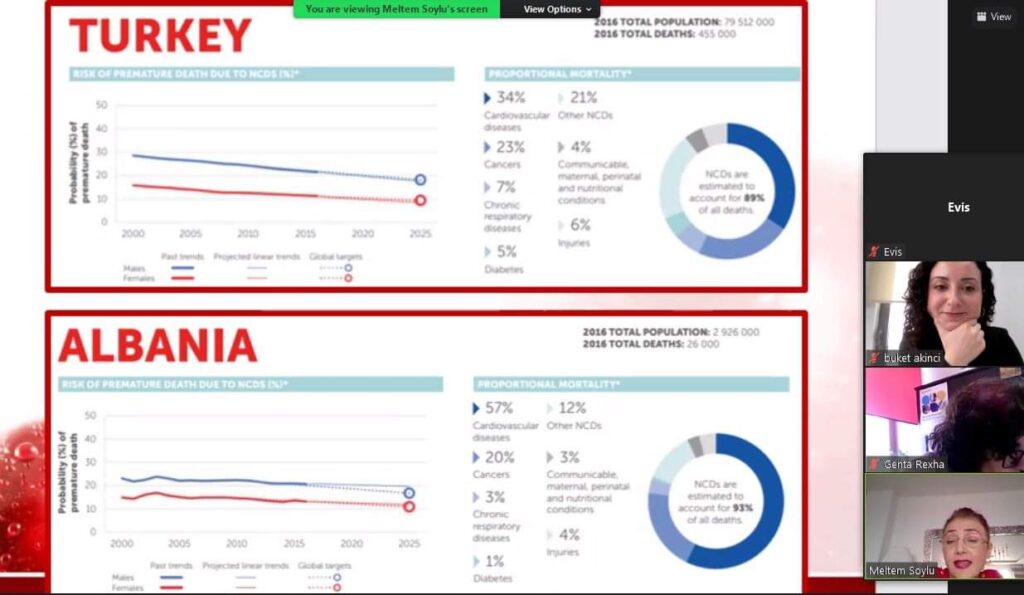 "Albanian University" and Biruni University of Istanbul organised the first joint online symposium on "Health Management in epidemic and pandemic". Professors of Faculty of Medical Sciences from both Universities presented their research carried out in the field of dentistry, pharmaceutics, healthy lifestyle as well as a series of findings about Covid-19.
Dean of Faculty of Medical Sciences in AU, Assoc.Prof.Dr. Erda Qorri, Head of Department of Pharmacy, Dr. Kleva Shpati, as well as lecturers of the Department of Pharmacy in "Albanian University, Dr.Aurora Napuçe, Edlira Kaloshi, Phd.Patricia Daliu and Dr.Delina Xhafaj shared with with Turkish colleagues of "Biruni University" their experiences in the respective fields.
As.Prof.Dr. Genta Rexha, head of Department of Engineering in Albanian University and Dean of Faculty of Health Sciences in Biruni University Prof. Dr. Nezihe Kizilkaya Beji, co-chairs of the activity, underlined that the high quality of works and professional engagement of professors paved the way for organisation of further cooperations in the future.