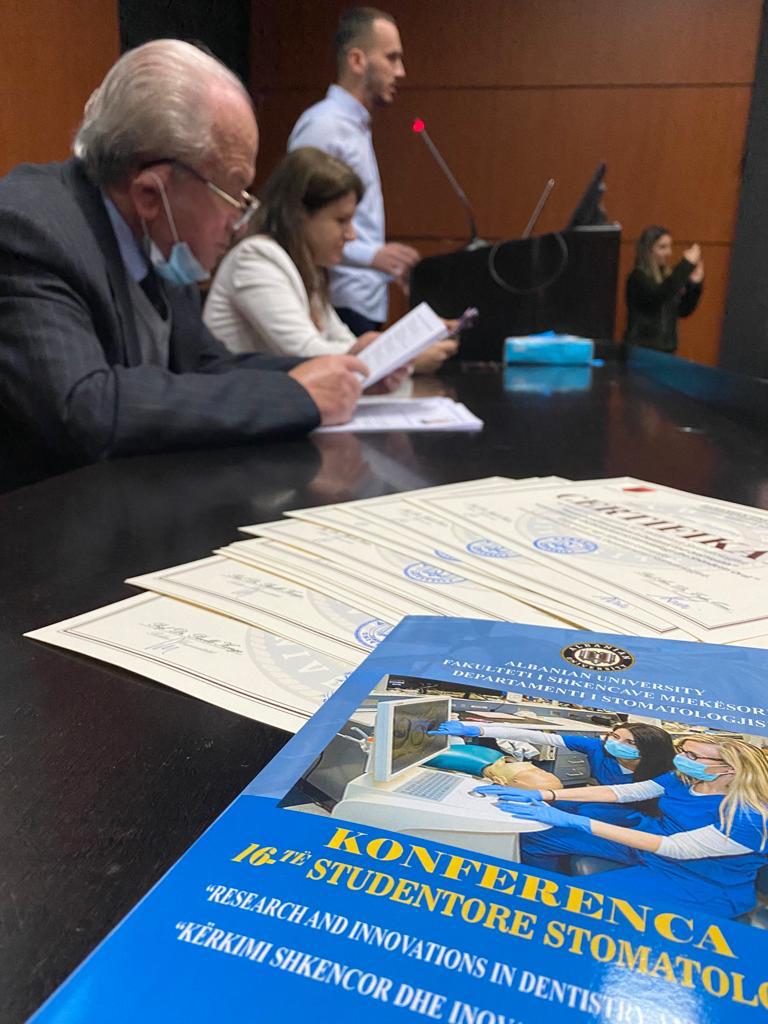 Before presentations, in the framework of 18 year long tradition of "Albanian University", Rector Prof.Dr. Pavli Kongo held a greeting speech for the students. He underlined that the goal of such organizations has always been introduction of latest technological novelties to students aiming to boost service for patients.
Pleased with the broad participation of students in this conference, Dean of Faculty of Medical Sciences in AU, Assoc Prof.Dr. Erda Qorri thanked all the participants, in particular the staff of lecturers who mentored students for preparation of 12 scientific works focused on innovation in the field of dentistry.
Head of Dentistry Department Dr.Nilena Eriksen pointed to the seriousness and commitment of students for this conference and expressed her conviction that majority of them shall deepen their research work also in other similar conferences in the future.