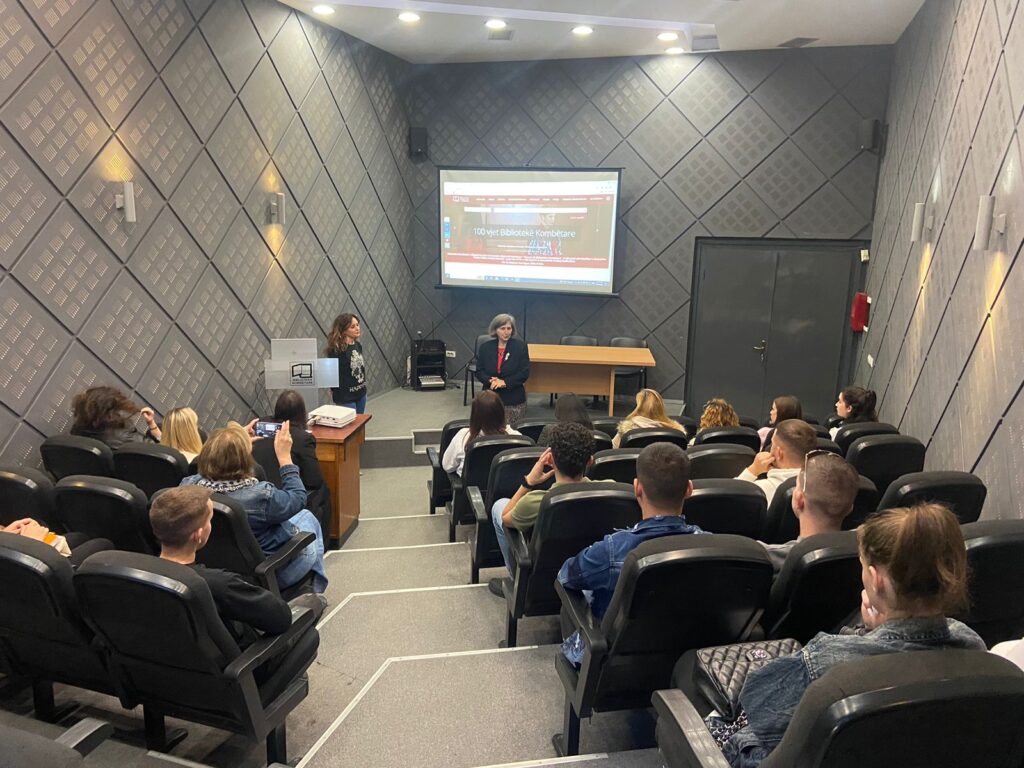 Students of the Faculty of Social Sciences and Faculty of Applied and Economic Sciences in the "Albanian University" became part of an open lecture held on 09.11.2022 on "Knowledge on media and information" organised by Albanian National Library (NL) in order to brief them on the tool that could held and facilitate the access to information at disposal of the NL and online services offered on the official website of national library: www.bksh.al.
Prof. Dr. Kaliopi Naska extended thanks to National Library for their willingness to cooperate with "Albanian University". The cooperation aims to boost skills of students in scientific research, as a key and necessary element regarding quality of research papers, as well as for the support provided in the scientific organization of AU library. Students and lecturers expressed their interest through questions to learn more about ways how to make use of new technologies as sources of reference.
Students, interested in online services offered by NL through its official website, were acquainted with tools that could facilitate and help access to information, such as: online catalogues, digital catalogues, digital library, e-bibliography, electronic requests, etc. Presentations and concrete demonstrations in the venues of the library attracted a lot of interest.