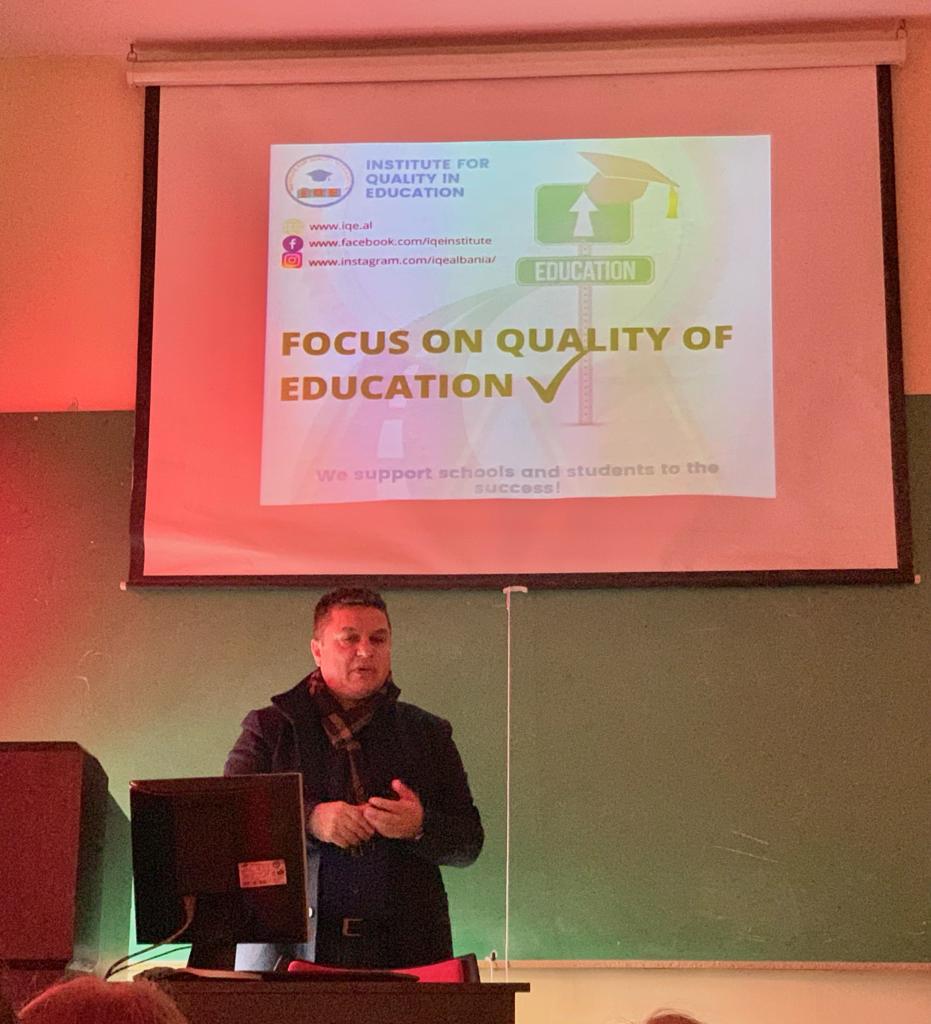 Academic staff of "Albanian University" became part of a training organised by Internal Quality Assurance Unit on" Role of Academic Staff in Increase of Quality in Higher Education" with expert of higher education Dr. Niko Hyka with a great experience in ASCAL, currently founder of an institution dedicated to quality in education.
Deputy Rector of Albanian University, As.Prof.Dr. Aida Dama considered this training as an effort of the institution to increase the role of academic staff while performing the quality standards and appreciated the spirit of cooperation of the academic staff to complete the highest institutional achievements in this aspect.
During the training, Dr. Niko Hyka underlined that measurement of quality is a continuous process enabled realised with instruments of control. In this respect, it is important to have every activity carried out by the institution measurable to identify the most productive individuals.