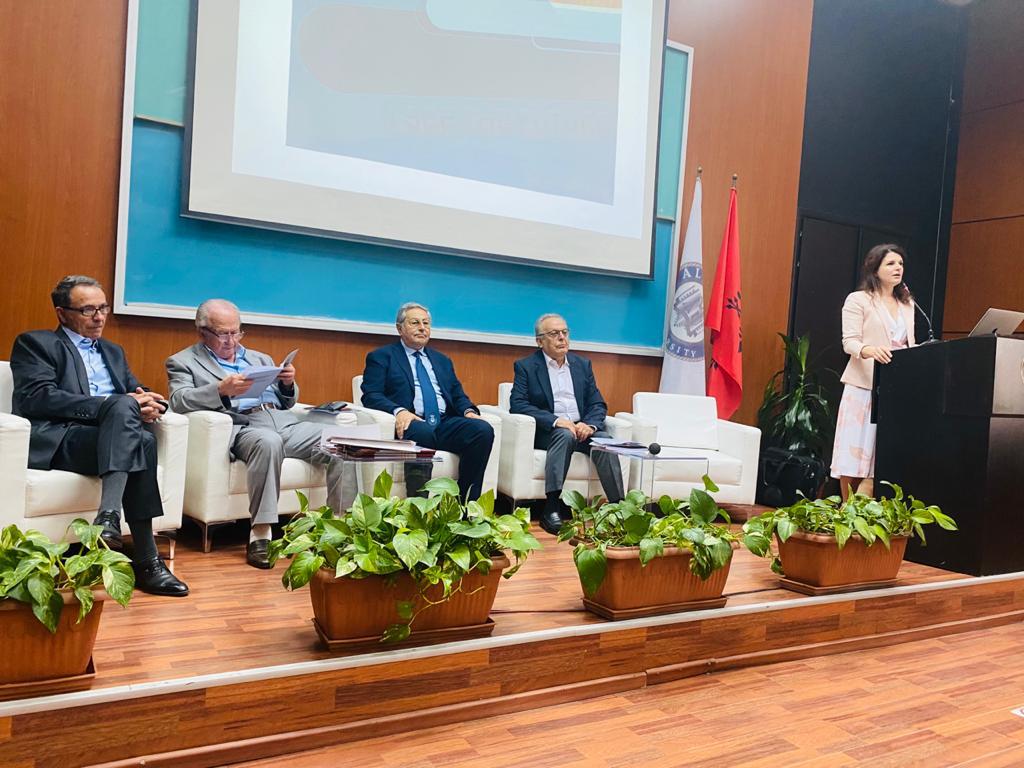 A collaboration of "Albanian University" with the University of Ferrara.
The Faculty of Medical Sciences at the Albanian University in collaboration with the Department of Dentistry at the University of Ferrara started today the First Conference of Specialists in Orthodontics and Oral Surgery of the two partner universities.
The conference, which includes 13 papers of researchers in the field of dentistry from Albania and Italy was greeted by the Vice-Rector of Scientific Research at Albanian University, Emeritus Professor Anesti Kondilli, and the respective Deans of the two organizing faculties Professor Giuseppem Siciliani and Professor Erda Qorri, along with Prof. Dr. Pavli Kongo, Livio Gallotini, Massimo Galli and Filip Zoto.
The presentations at the conference are expected to bring innovations in the field of dental treatments, but also in the new teaching methods influenced by the technological revolution, such as the Challenge that the School of Dentistry is facing.