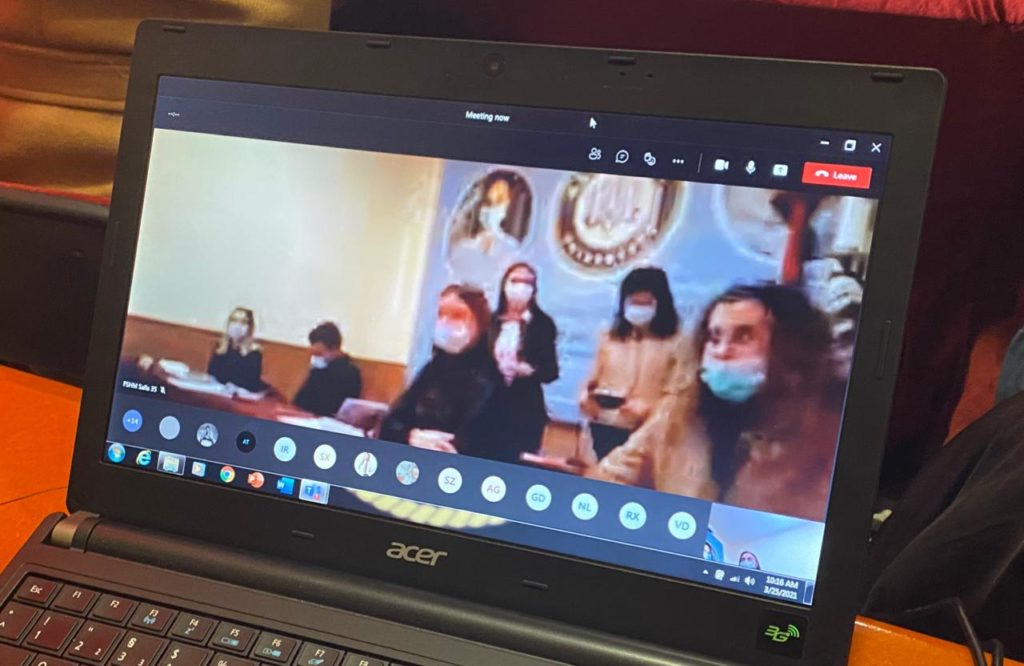 The conference was organized both online and with physical presence combined.
In her speech, Prof. Dr. Kaliopi Naska, Rector of AU, praised the organizers and participants for the challenge gained by the organization of this conference in the conditions dictated by the pandemic.
The Dean of the Faculty of Medical Sciences at AU encouraged the students participating with their scientific papers for the seriousness in acquiring the scientific criteria of the presentations as a good start on the path of scientific research.
Head of the Department of Dentistry, Ph.D. Nilena Eriksen, expressed the department's support for students who show interest in research, an inspiration that the department has been promoting for 15 years, thus creating a tradition that puts this department at the forefront of this challenge at Albanian University.