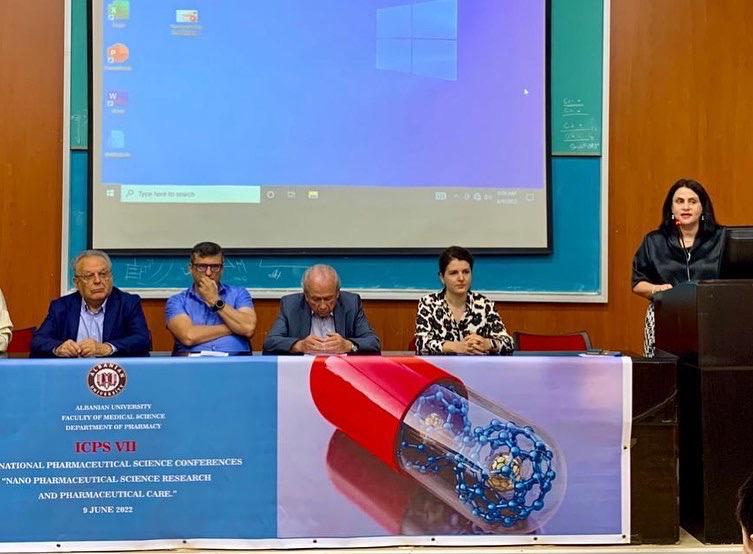 International Pharmaceutical Science Conference VII on "Nano Pharmaceutical Science Research and Pharmaceutical Care" held in AU on June 9, 2022.
This conference was held in the framework of the international conferences organized previously by the Department of Pharmacy. This year partners in the conference were University of Pisa, University of Naples Federico II and Biruni University, Turkey, together with the academic staff of AU Faculty of Medical Sciences.
Attending the conference were also President of the Order of Pharmacists Dr. Diana Toma and Secretary General of Order of Pharmacists, Mr. Dëfrim Goma.
Nanotechnology and its achievements in pharmaceutical sciences was one of the topics of the scientific discussion, as well as the approach and clinical care in some of the post Covid-19 situations.
Attending the conference was also the former pharmacy student Era Gorica with her doctoral work completed at the University of Pisa, supervised by Professor Vinceso Calderone, affirming once more the values the study program of Pharmacy, which is a contemporary program in harmony with the passion for knowledge of our students, therefore affirming the achievements of the study program of Pharmacy and Albanian University itself.