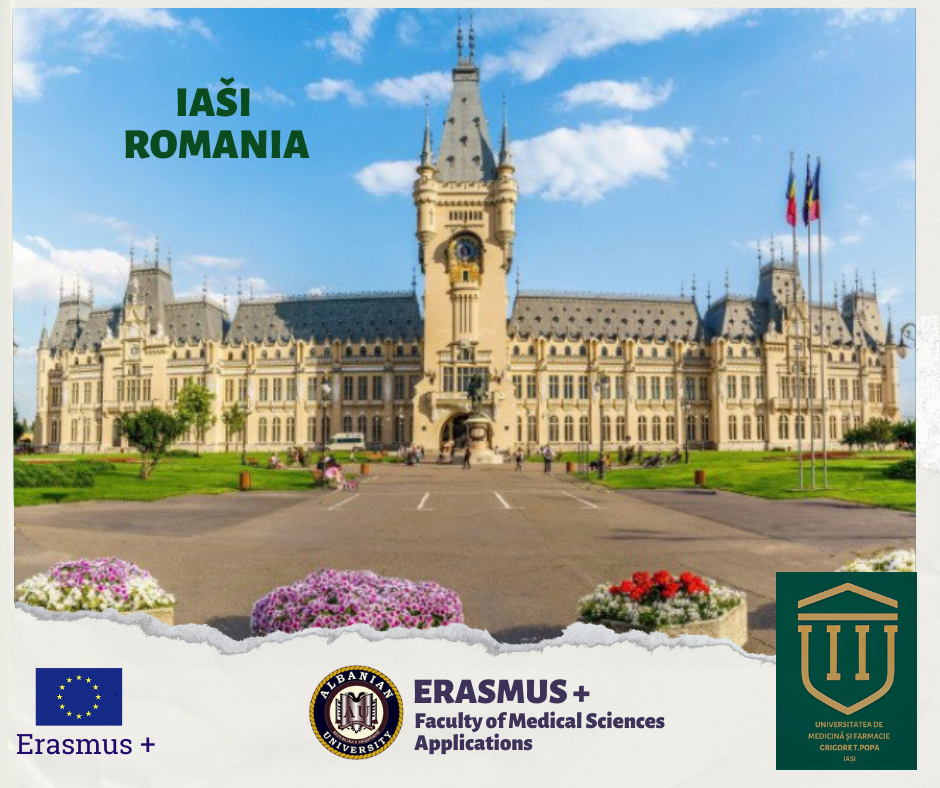 In the framework of Erasmus+ program, thanks to the cooperation between Albanian University and Grigore Popa University of Iasi, Rumania, is now open the call for mobilities for the first semester of the next academic year (2023 – 2024). About 2 students attending the studies at the Department of Dentistry shall gain a mobility from Albanian to Rumania for a 4-5 months period each.
The exchange shall cover the academic expenses and travel costs.
Necessary documents for students application:
– CV (in the English language);
– Copy of the Passport;
– Motivation Letter (in the English language);
– Student attestation (in the English language);
– Academic Transcript (translated into the English language);
– Foreign Language Certificate (certifying English level proficiency – B2 -IELST, TOEFL).
Deadline for submissions: 25 July 2023.
Documents shall be scanned and sent to the email address: r.xhizdari@albanianuniversity.edu.al
For more detailed information please contact the Department of Dentistry.