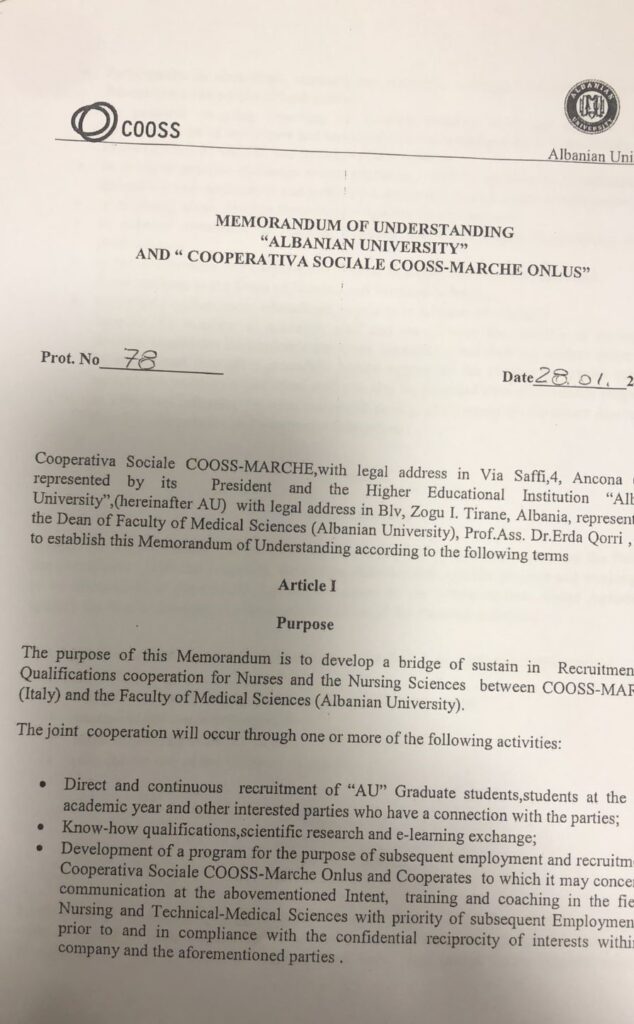 In this respect, "Albanian University", in particular Faculty of Medical Sciences signed a cooperation agreement with Cooperativa Sociale COOSS-MARCHE in Ancona, Italy.
This agreement is focused on direct and continuous recruitment of the graduates from "Albanian University" in the branch of nursing sciences.
Likewise, this agreement includes also exchange of scientific qualifications, e-learning, as well as joint organisations regarding trainings, workshops and round tables.