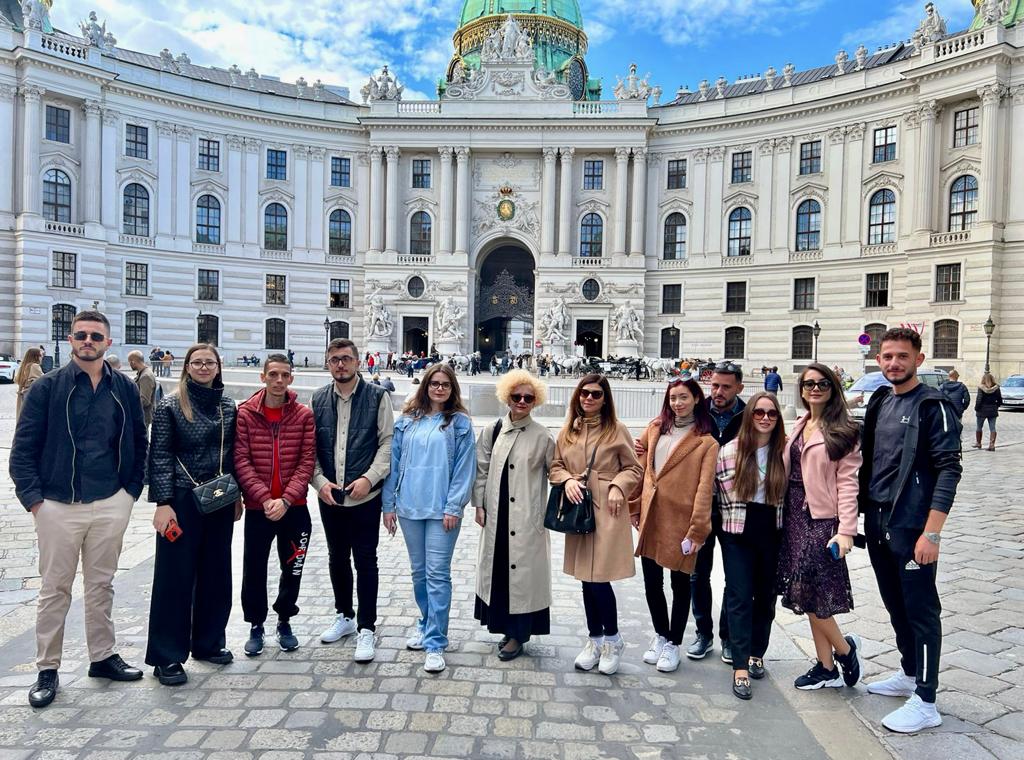 Upon invitation of Dr. Honoris Causa Karl Fink and auspices of senior heads of VIG as Mr. Mag. Peter Höfinger, ten students of "Albanian University" had an one-week internship at Vienna Insurance Group in their central offices in Vienna, Austria, consisting of a
"Training on main pillars of European business of insurance in the XXI century".
This was a great experience for Albanian University students and a precious contribution in their education.
Visits in the central offices of VIG and its partners – companies with high and prominent reputation in the field of insurance, meetings with directors, managers and experts in various fields as economy, business and innovation, had an extraordinary impact among our students in offering of models, expertise, knowledge and above all an international thinking of planning, ethics and application of knowledge.
The training consisted of lectures and workshops on main aspects of an insurance multinational, strategy of a company, marketing and products development, information management system, innovation and digitalization, risk management, governance policies, supervision in the insurance business etc.
Albanian University is really grateful to #ViennaInsuranceGroup about their maximal engagement in this internship visit, which is a great contribution to the growth of academic achievement of our students, as well as we are proud of their dignified representation.